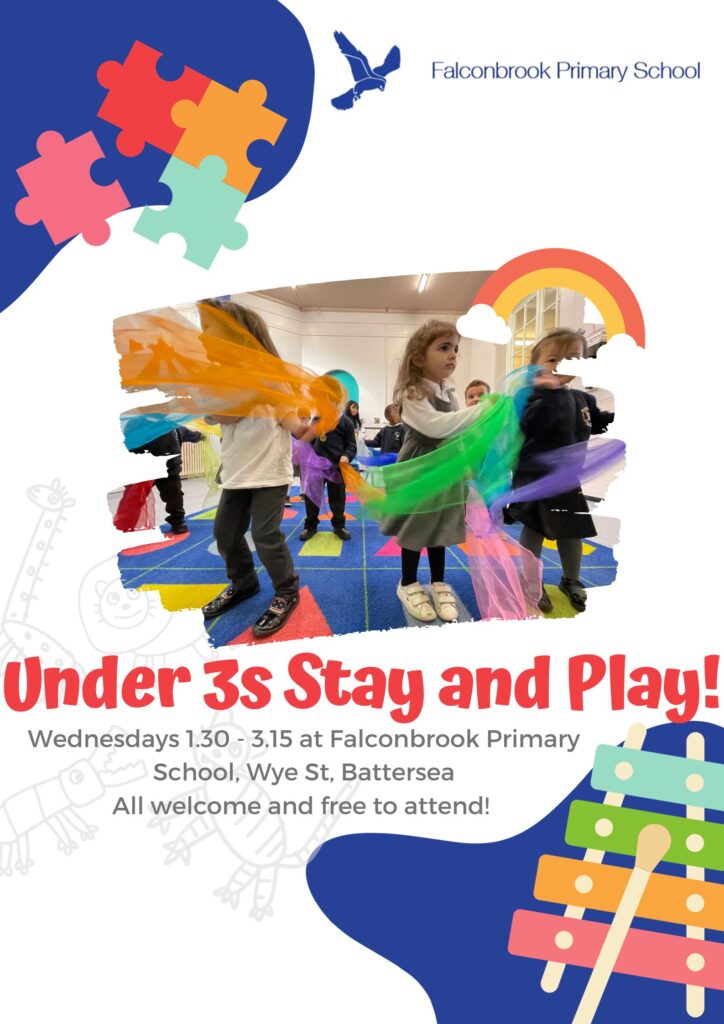 Welcome to Stay and Play.
Falconbrook's stay and play is a safe, happy and relaxed group for parents, babies and toddlers. Stay and Play is a great place for babies and toddlers to learn and play. We provide fun interactive play and learning sessions including interactive stories, rhymes, games and singalongs for 3 years and under. Our Stay and Play is run by our friendly and experienced Early Years Practitioner (EYP). Stay and Play sessions are on Wednesday afternoons from 1pm-3.15pm.
All are welcome.
Parents can enjoy chatting to other parents and Miss Wells (Early Years Practitioner) and share advice on parenting, sleeping and toileting. We are also able to give advice and guidance on how to apply for a place in our 2 Year Old provision and our school nursery. Refreshments are available. For further information please speak to our Early Years team at school or telephone 0207 228 7706.